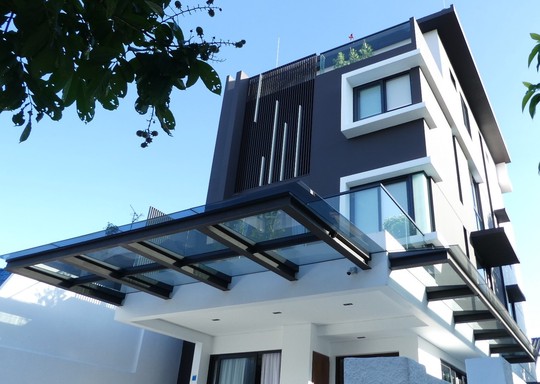 PCE Build is a leading provider of design and building services for residential landed properties in Singapore.

Registered with the Building and Construction Authority of Singapore (BCA) as Class 2 builder, we are a team of highly skilled and experienced construction professionals. Having worked in all aspects of residential construction, our diverse team has come together to provide comprehensive building solutions for all residential properties.

Passionate about our work, we take pride in providing a first-class building service that helps bring our clients' vision to life. With a customer-focused approach, we listen to the needs of every client to help them achieve their dream home.

We are meticulous in our work to ensure the highest quality of craftsmanship. Our goal- to be the best best landed builder in Singapore drives us to complete all projects on time and within budget while satisfying the unique requirements of every client.
PCE Build - Your Trusted Landed House Builder in Singapore
You've come to the right place if you're looking for reliable and experienced landed house builders in Singapore. PCE Build is a leading construction company specializing in landed property construction and rebuilding. Our expertise and dedication to quality make us your go-to choice for all your renovation and rebuilding needs.
Whether you want to rebuild a house in Singapore or transform your landed property, our skilled team is here to bring your vision to life. As the best-landed builder in Singapore, we take pride in delivering exceptional craftsmanship and attention to detail.
Visit our About page to learn more about our services and discover why PCE Build is the trusted name in the industry. Let us work with you to build the house of your dreams.